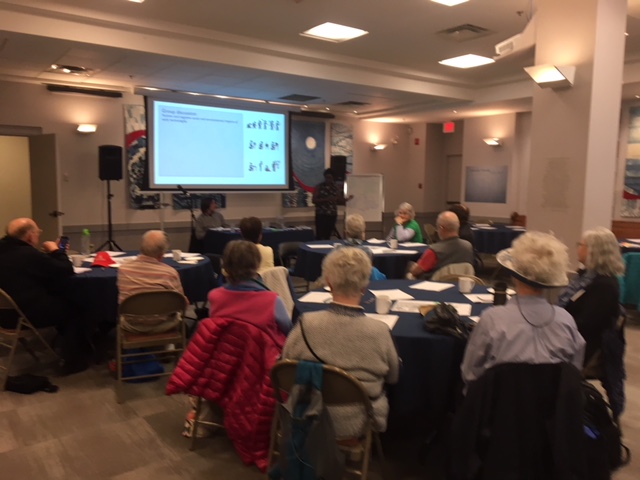 Stepping Stones: The Evolution and Impact of Disruptive Technology
Suzuki Elders Public Salon Series
March 28, 2019
New industries are rapidly developing which disrupt the status quo and drive our culture into unexplored domains. This public salon will explore how old ideas are being re-envisioned through innovative technologies and their potential to transform the way we live.
Shifting the plastic landscape: Bio-plastics, circular economy and sustainable material management
Cafe Scientifique
March 26, 2019
Growing public and scientific opinion are driving businesses and policy-makers to change the way plastics circulate through our communities. Moving away from a linear supply chain that allows a multitude of plastic to seep out into the environment, this talk will discuss new ideas and technology being implemented to move plastics into a circular supply loop.
Sustainable Plastics: Solution or Illusion? Plastics, Zero Waste and the Circular Economy
Surfriders Vancouver Lecture Series
February 28, 2019
Join Surfrider Vancouver for an educational event and discussion with Dr. Love-Ese Chile, a sustainable plastic researcher based in Vancouver. Some of the topics that Dr. Chile will cover include:
Why plastic? – The properties of plastics that make them so useful and widespread

Problems with plastic – What we have now come to understand about plastics

Zero waste and circular economy – Envisioning where we can go from here

Status quo vs. sustainable plastics – Design tools and technology developed to support zero waste goals

Value-chains and closing-the-loop – Connecting the dots through innovative business models, infrastructure and public policies
Can sustainable plastics save us?
Vancouver Aquarium Ocean Matters Lecture Series
September 25, 2018
The first man-made plastics were invented in 1839, and in the 179 years since, hundreds of different plastics have been created and are being used across all industries from agriculture to aviation. Plastics are one of the most important material class on the planet, but they also the most environmentally destructive one too.
New kinds of 'bio-plastic' have been developed to tackle some of the problems with plastics but the products we buy often aren't what they are cracked up to be.
In this talk Dr. Love-Ese Chile explores the major types of sustainable plastics available. She will outline their strengths and weaknesses and will highlight what we can do as consumers and tax-payers to help create a circular economy for these new materials.
Greenwashing Teach-In
University of British Columbia
April 17, 2018
"Green" things are all the rage these days. From "green" events to green companies, sustainability is everywhere. So what's wrong with sustainability being sexy? Come learn about how powerful people and corporations use environmental sustainability to distract from the ways they perpetuate inequality. At this teach-in on the phenomenon of "greenwashing" you will hear from different speakers about greenwashing at UBC in the world. There will be lots of snacks!
Green Chemistry: A way forward
Suzuki Elders Sustainability and Science Public Salon Series
September 28, 2018
Sustainability is a prerequisite for a greener world and by coupling these concepts with science and technology, powerful tools have been created and are being used to solve climate and environment issues.
On Thursday September 28th, the Suzuki Elders and GreenChemUBC will present Green Chemistry: A Way Forward, the first in their series of Sustainability and Science public salons. We hope to educate about green innovation in science while highlighting local green technologies and services.